Introducing the Trekaroo Influencer Network


Trekaroo unlocks influencer marketing for travel brands.
Our collective of artful storytellers and dynamic social media influencers collaborate to deliver compelling content, cohesive messaging, and measurable results.
The Trekaroo Difference
Trusted

Trekaroo is the voice of family travel, reaching millions of families per year. We travel with our own kids, and know firsthand what tips, guidance, and reviews parents need while on the go.
Artful

The Trekaroo team consists of award-winning bloggers, travel writers, freelance journalists, marketing experts, and professional editors, all of whom are influencers in their own right in addition to being well-traveled.
Clever

The Trekaroo team loves to think outside the box, offering creative solutions that are both fun and relevant for our readers, your potential customers. We're social media warriors and marketing problem-solvers.
Professional

At Trekaroo we strive to provide personalized services to our clients while providing respectful leadership to our influencer teams. By fostering positive team dynamics, we drive ROI for brands and tangible benefits to influencers.
CONVERSION STARTS WITH RELATABLE PERSONALITIES
70%
Of people would rather learn about a company through articles than an advert
68%
Of moms trust online reviews for purchasing decisions
68%
Of moms are more likely to respond to marketing messages that relate to their lifestyle and personality
Influencer Marketing Works
Stories are powerful.
Personal recommendations are trustworthy.
TREKAROO KNOWS TRAVEL
Trekaroo has worked with the top travel destinations and brands.
See our track record.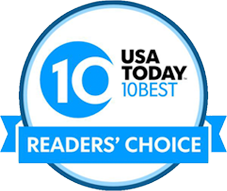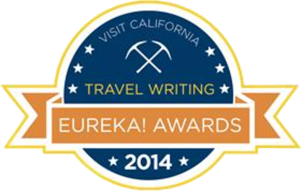 Testimonials
Those who've worked with us have this to say…
I love Trekaroo and tell my friends, family, and co-workers whenever I get the chance. I am so grateful to be part of this online community that is so helpful for planning family travel and sharing our adventures with one another.

Clawd
Trekaroo Reader
Thank you again for coordinating the Disney Days promotion and for including the Disney Springs Hotels. You and your team really did a terrific job, and we are so very appreciative.
Karen Lamonica
We use Trekaroo every weekend for Sunday/Family Day ideas. I can't live without it now, and my friends know!

Redondomama
Trekaroo Reader
I wanted to touch base with you to let you know how happy we are partnering with you! The promotion brought us an additional 200 new Facebook friends and tons of traction on Twitter!

Kaitlin Novell
Hilton Anaheim