Case Study: Ski Week
Goal: Trekaroo had planned for a pre-season ski series in October. We offered various ski resort partners the opportunity to sponsor the series, with each resort partnered with a Trekaroo Influencer Network blogger. The aim was to jump start early season bookings while providing useful and timely content to our readers new to the sport.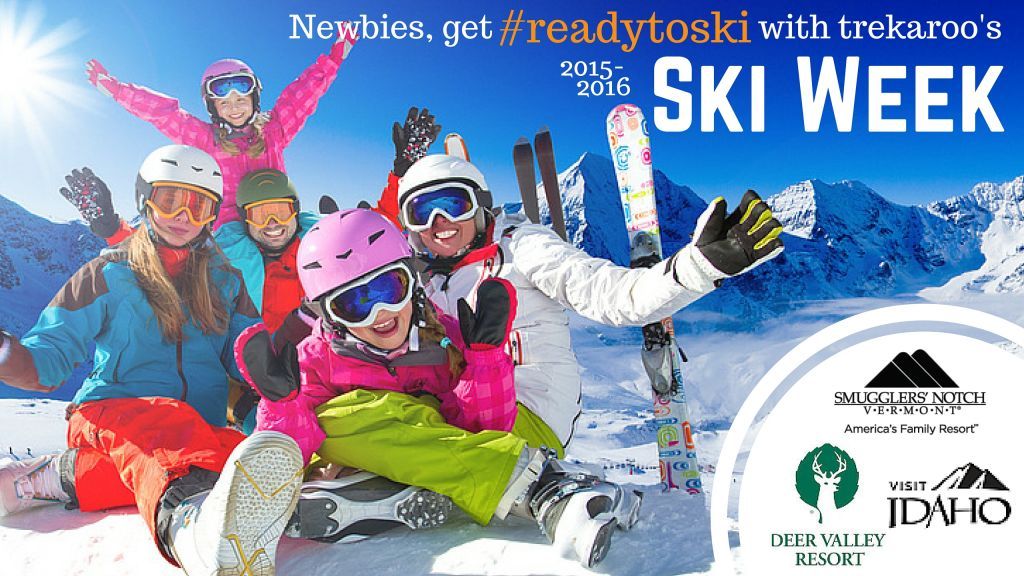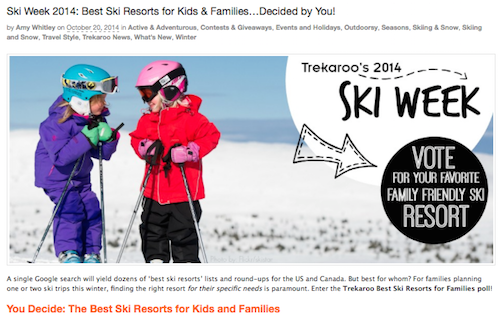 Introducing #ReadytoSki! For our latest take on our annual Ski Week, we tapped into the amplification power of our Trekaroo Influencer Network (TIN) in 2015-16. Each of our four ski resort sponsors was paired with a TIN blogger who also happened to be a newbie skier. Each blogger then learned the ins and outs of planning a ski vacation at 'their' particular resort, and wrote their findings on their own blogs in a #ReadytoSki Blog Tour. The result: four specific resort features in four geographical regions of the U.S., aimed at families new to the sport. Trekaroo then rounded up these posts on our #ReadytoSki landing page, added a big giveaway and engaging social media interaction. To reinforce the 'tutorial' aspect of our #ReadytoSki incentive, Trekaroo hosted a Facebook chat during which we invited our audience to join our TIN bloggers, ski resorts, and ski experts in a fun-filled Q&A.
By bringing together multiple non-competing sponsors, all with the same goal of driving early-season bookings, Trekaroo was able to offer a sponsorship package at a great deal and facilitated cross-promotion between all the sponsors who helped to promote the series via their own social media channels. By utilizing TIN, Trekaroo furthered each sponsor's exposure, reached a new audience, and engaged a targeted demographic of new skiing families.
History of Ski Week:
Trekaroo's annual Ski Week started in 2012 with the One Peak for All Your Peeps ski series, featuring five different REAL families with different needs. The Trekaroo community was encouraged to provide their recommendations on our Facebook Fan Page to drive social sharing of the series. For an entire week, we featured our expert recommendations along with recommendations from our community. In addition, sponsors promoted their products through a ski gear giveaway bundle that got Trekaroo families excited about engaging with the series.
In the years since, Ski Week has grown to become an annual tradition, designed to get families to start 'thinking snow' in October, rather than December. Content has covered multigenerational ski trip planning, additional gear guides, an interactive best family ski resorts poll, in which we engaged our readers and encouraged community sharing, and of course, #ReadytoSki.