Case Study: KOA Blog Tour
Goal: KOA wanted to re-shape the assumptions families have about what's behind their ubiquitous yellow sign by sharing about the breadth of experiences families can have at KOA campgrounds.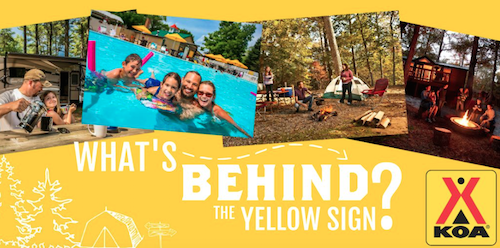 In 2014, Trekaroo teamed up with Mom It Forward Media to host a blog tour. We identified 15 bloggers within Trekaroo and the Mom It Forward Network to visit KOA Campgrounds around the country. Trekaroo influencers and Mom It Forward bloggers shared photos and live updates via social media, and returned to author a blog post that brought the KOA experience to life through the lens of their specific blog. Homeschool bloggers shared about lessons learned while camping at a KOA, food bloggers shared their favorite camping recipes prepared at the KOA and so on.
Following the success of the previous year, in 2015, Trekaroo and KOA partnered once again, this time using the Trekaroo Influencer Network (TIN) to run the campaign. This allowed Trekaroo to streamline project management in-house and reach further into the family blogosphere to handpick top influencers. Trekaroo rounded up all the 2014 and 2015 stories on our KOA landing page, building successfully on the momentum of the past year. TIN bloggers focused on telling personalized stories 'behind the yellow sign', showcasing what made each camping trip a truly special family experience. During both campaigns, bloggers amplified each other's stories via social media using #CampKOA. Additionally, a KOA giveaway incentivized readers to hop from one story to the next.
THE KOA INFLUENCER TEAM OF 15, REACHED AN AUDIENCE 2.2 MILLON WHO ENGAGED AND SPREAD THE MESSAGE TO A GREATER AUDIENCE OF 3.1 MILLION.
The blog tour successfully showcased a varied KOA experience through authentic storytelling. Meanwhile, a consistent brand message was conveyed throughout the campaign through a cohesive message to discover "What's Behind the Yellow Sign."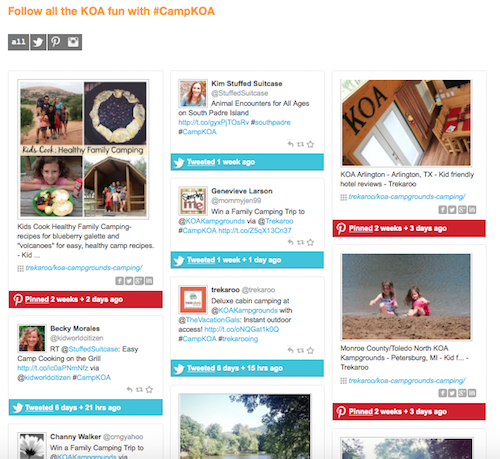 Live social media during KOA stays and during the blog tour invigorated social media conversations on the #campKOA hashtag.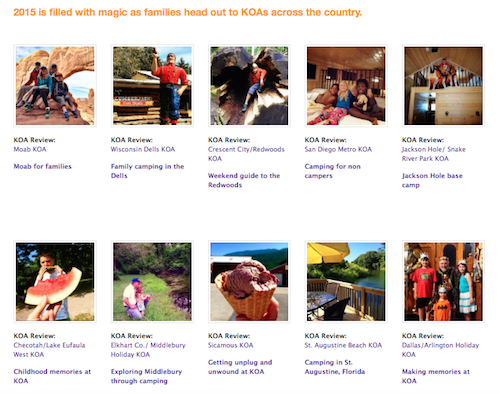 15 bloggers shared their family's stories of a weekend at a KOA. They offered unique perspectives tailored to their voice and blog focus.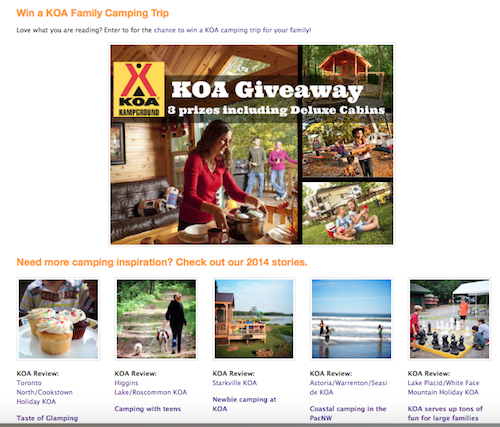 The KOA giveaway encouraged engagement across all stories.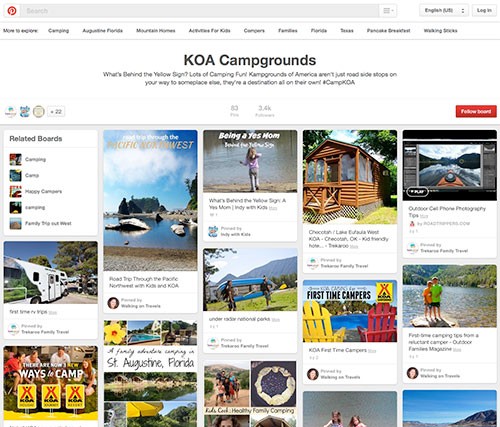 View the full Trekaroo KOA Pinterest Board on Pinterest.